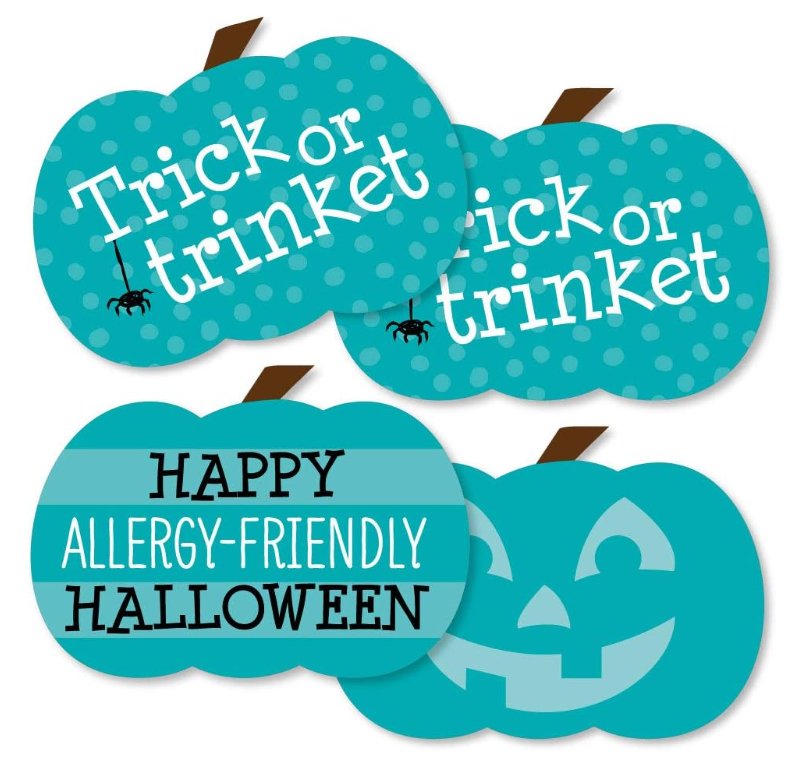 · By Absurd Snacks
Support The Teal Pumpkin Project: Spreading Allergy Awareness this Halloween
Halloween! A time for spooky costumes, haunted houses, and, of course, trick-or-treating. For many, it's a thrilling event filled with laughter and joy. However, for those with food allergies, it can be a challenging and potentially dangerous experience. That's where the Teal Pumpkin Project comes in—a brilliant initiative aiming to make Halloween inclusive for all, especially those with food allergies.
The Teal Pumpkin Project was initiated by the Food Allergy Research & Education (FARE) organization, and it encourages households to provide non-food treats for trick-or-treaters. By placing a teal pumpkin on their doorstep, families signal that they have non-food goodies available, ensuring children with food allergies can also partake in the Halloween festivities safely and without worry. Did you know that CVS is the exclusive retail partner of the TPP? Next time you're in stores be on the lookout for Teal EVERYTHING!
Absurd Snacks not only creates yummy top-nine allergen-free snacks but we also actively participate each year in the Teal Pumpkin Project!
How Absurd Snacks is Making a Difference AND How You Can Too!
Providing Non-Food Goodies
Absurd Snacks is playing a vital role in promoting the Teal Pumpkin Project by offering non-food treats to trick-or-treaters. These goodies can range from small toys, stickers, or Halloween pencils, ensuring all children have a delightful Halloween experience. You can download coloring sheets to hand out here and check out our Amazon wishlist here!
Displaying Teal Pumpkins and Decorations
We proudly display our HUGE teal pumpkin on our porch to signal their participation in the Teal Pumpkin Project. The teal pumpkin serves as a beacon of hope and inclusivity, showing a commitment to making Halloween enjoyable for those with food allergies.
Listing on the Teal Pumpkin Project Map
By listing your house number on the Teal Pumpkin Project map, you will make it easier for families and children with food allergies to identify safe places to trick-or-treat. This gesture contributes to creating a sense of community and support for families dealing with food allergies.
Join Us!
As Halloween approaches, let's all take a moment to consider the impact we can make by supporting initiatives like the Teal Pumpkin Project. Whether it's displaying a teal pumpkin, handing out non-food treats, or spreading awareness in your community, every effort counts in making Halloween a delightful and safe experience for everyone!
To learn more about the Teal Pumpkin Project and how you can get involved, visit the Food Allergy Research & Education (FARE) website.
Together, we can create a Halloween where every child can enjoy the magic of the season without the worry of allergies. Let's make this Halloween a memorable and inclusive celebration for all!