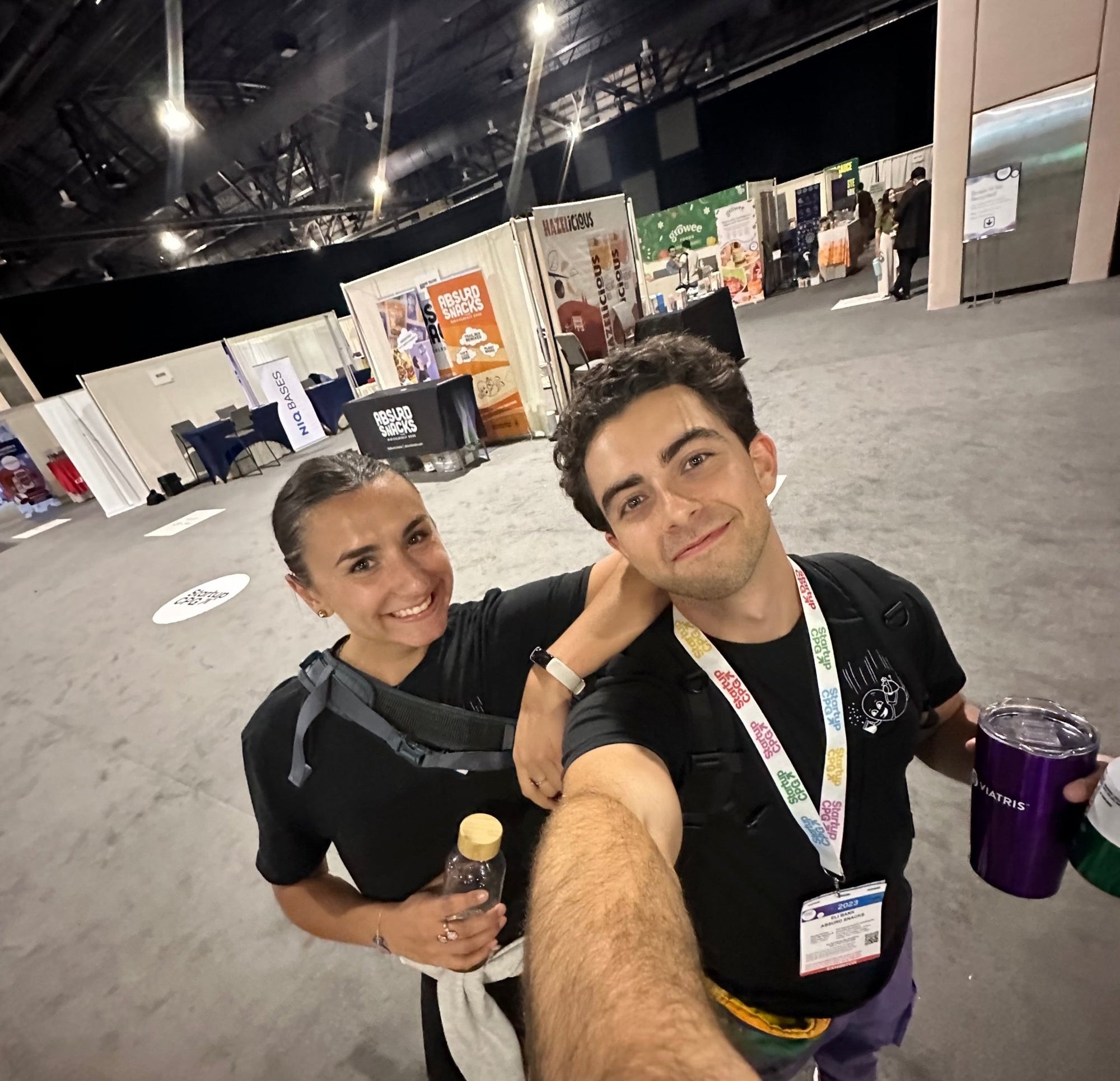 · By Absurd Snacks
Absurd Snacks at Expo East: A Sneak Peak Into What Food and Beverage is All About!
At the end of September we had our first ever trade show booth at Expo East in Philadelphia. Held at the Pennsylvania Convention Center, Expo East is an annual event that brings together the finest in the natural, organic, and healthy products industry. It's a hub for innovative companies like ours, providing a platform to showcase our products and meet with industry professionals!
What is Expo East?
Expo East is a prestigious trade show where companies from various corners of the food industry come together to display their products and connect with potential partners, retailers, and distributors. It's an excellent opportunity to introduce our yummy allergy-friendly snacks to a wider audience and explore potential collaborations. It's also a chance to see what new competitors have entered our space, while also munching and sippin' on so many brands that we know, and try new ones!
Absurd Snacks Shines at Expo East
We are thrilled to share that Absurd Snacks had a remarkable presence at Expo East. Our booth attracted a significant number of attendees, including grocery store buyers, who were eager to discover our unique and allergy-friendly snack options. We had the chance to engage with them, provide tastings, and discuss potential collaborations to make Absurd Snacks available in even more stores in the near future. Check out this short IG Reel collaboration with BevNet!
Meeting Other Founders
One of the highlights of our Expo East experience was meeting with a ton of other CPG founders. Remember our giveaway with Joydays on Instagram? Our booth was RIGHT next to theirs! Did you catch our Instagram live with Bake Me Healthy? Not only were we close to Kimberle's booth but we also went to a Wyclef Jean concert together afterwards! Expo East is sorta like founder vacation, except maybe much busier and probably more stressful than an all-inclusive. 
Looking Ahead!
As we continue to grow and expand our reach, we are hopeful that our presence at Expo East will open doors to exciting opportunities. We're grateful for the support and love you've shown us on this journey. Stay tuned for new store location announcements! Until then, head to our store locator to shop Absurd near you.