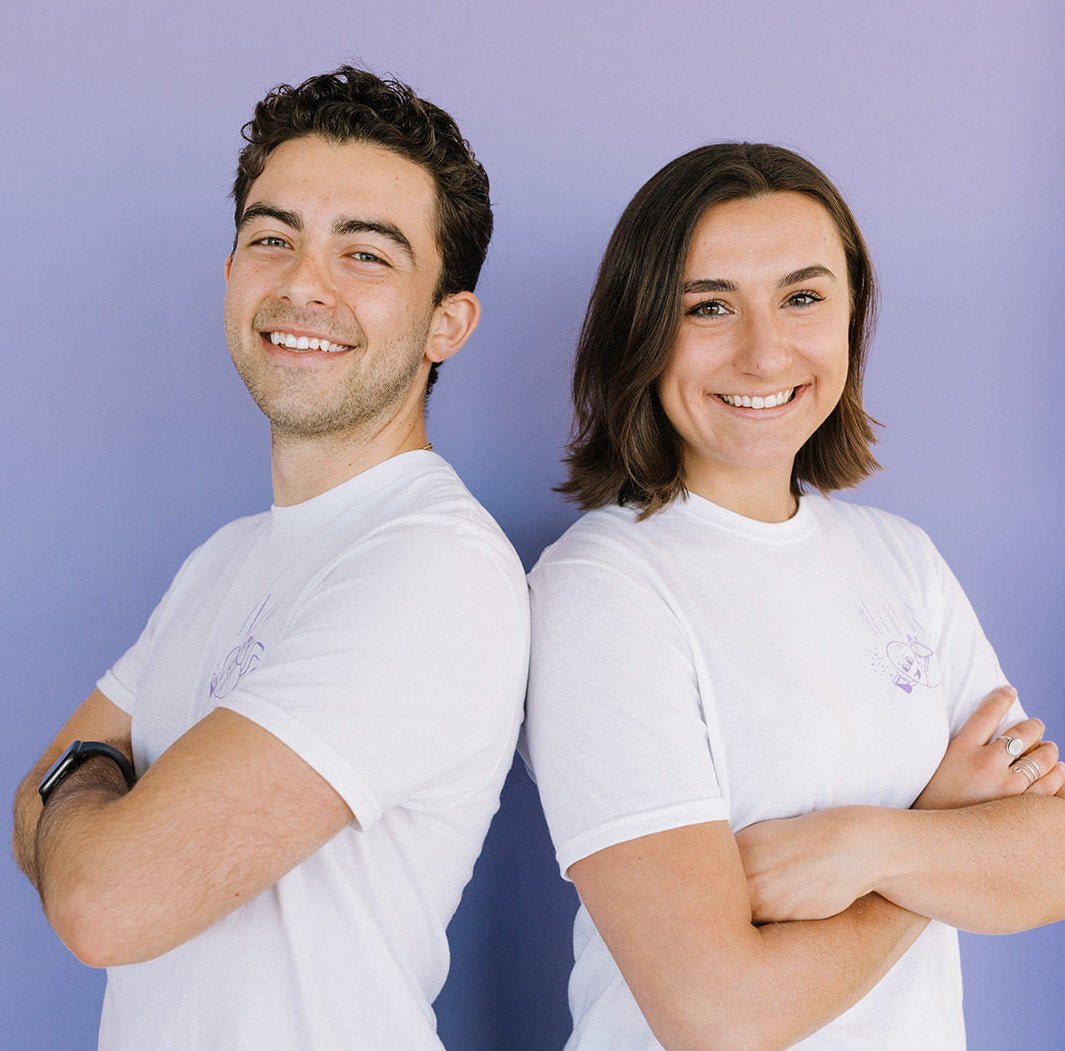 · By Grace Mittl
Everything You Need To Know About Absurd Snacks
Welcome to our very first blog post! We thought of no better "hello" than to give you a bit of our back story. 
You might not know this, but we launched Absurd Snacks when we were seniors at the University of Richmond in 2022. What started as a class project turned into our full time jobs, at age 22!
Our close friends and family have a ton of food allergies and always expressed their struggle in finding high quality, nutrient rich snacks that actually taste good, and something they would want to eat everyday. So we racked our brains together and decided to create and launch the first ever, top nine allergen free trail mix. Absurd Snacks is chock full of crunchy, wholesome ingredients and flavor packed spices, minus all the food allergens making them a delicious, inclusive snack. 
We just launched our new and improved product line including new flavors and new ingredients. The best part of any trail mix is the ability to pick out your favorite part
Here's what you need to know about Absurd Snacks
1. Allergy-friendly snackies
Absurd Snacks makes inclusive snacking so much easier with top nine allergen free ingredients AND dedicated manufacturing in our hometown Richmond, Virginia! Say goodbye to days filled with cardboard cookies and dense, heavy brownies. And say hello to your new favorite high protein, low sugar snack you've been looking for. The main ingredients of our trail mixes are simple goodness: chickpeas, fava beans, seeds, oats, dried fruit, whole spices, and pure maple syrup.
2. Allll the flavor, allll the time.
Magic Maple Cinnamon and Rockin' Rosemary Sea Salt – both are sweet and salty flavor explosions. Get cuddly and cozy with warm, spiced cinnamon or make any dinner party a herby zesty evening with salty and herby vibes. A day without flavor is a day poorly spent.
3. Pick your favorite bit or "down the hatch!"
Just like a traditional trail mix, eat Absurd by the handful or pick out your favorite parts. Which will you choose? The chickpeas and fava beans are equally perfectly roasted and crunchy, but those granola clusters and dried fruit? Good thing we don't make you choose. We also totally support eating by the handful, or the bag.
4. Where you can find us.
Being a Virginia-based company with community impact, you can find us in grocery stores and at festivals and events on the weekends all over Virginia. BUT! We also sell in select stores across the U.S. Click here for our store locator to see where Absurd Snacks are near you!  Do you want to see us in your favorite grocery store or local market? Let us know! We'll also soon be on Amazon, so stay tuned!
5. Small brand making big impact
Doing our part is important to us. We minimize impact and waste by using post consumer recycled material and optimizing packaging that fits our snacks justtttt right. No extra material here. Our packaging is also made from post-consumer recycled plastics. When you're done munchin', please toss your empty bag in the recycling bin! We also partner with an organization called CleanHub which is a non-profit that employs underrepresented communities to collect plastics before they enter the ocean on brands' behalf. Click here to see how many pounds of plastic our partners have collected so far this year!
Last but not least, your feedback is important to us. Let us know if we can do anything to make your absurdly delicious snacking experience better.
Stay Crazy,
Grace & Eli
Want to learn more about our story? Check out the founder vid we made here.